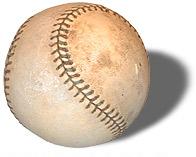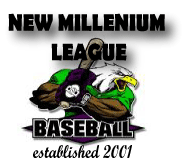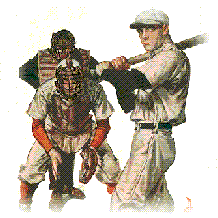 The NML is a Strat-O-Matic baseball league, entering its 19th season. We expanded to 16 teams in 2006, but we are always looking for new enthusiastic managers willing to face a challenge. This is a salary format league, utilizing contracts, free-agency, protected farm systems, soft salary cap, and bonus point system based on team performance. We also implement a division realignment every year, similar to that of English Premier Football (Soccer). We have a great group of guys that enjoy spirited competition.
---
Congratulations to Seth Greenspan and the 2018
Darwin Cup Champion Long Island Sound!!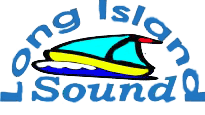 ---
Games results for May are in and the Monroe Matadors hold a 3 game lead in the Nietzchean Division with the Haven Horsemen clinging to a 1 game lead in the Socratic Division. Phoenix, Hartford and California are showing early signs of falling out of the playoff hunt but the rest of the league is hanging tough. It's still early in the season but it looks as though it's going to be a battle royal for the 8 playoff spots. Congratulations to the Haven Horsemen for achieving team of the month honors with an impressive 21-8 record in May, Fort Lauderdale fell just one game shy at 20-9. The June playball file is ready to go and can be downloaded from Slack or from the cloud. Thanks everyone for reporting your game results on time last month and getting your cm's for June in promptly, good luck.
---
2019 power ratings including projected ratings for 2020
Click the button below to see this years power ratings plus projected ratings for 2020 based on current real time MLB player stats. The projected ratings will 
change on a daily basis as the players real time stats get updated using the Strat Card Projector. I will try to update the ratings at least once a week. 
The 2020 projections should change dramatically as the season progresses so have some fun following your teams progress or lack of progress.

---
2019 League Standings
Nietzchean              WON LOST  PCT   GB  MAGIC#
 Monroe MON              33  20  .623 ----   107  
 Monongahela MOM         30  23  .566  3.0        
 New Britain NBR         27  26  .509  6.0        
 Northeast NEN           27  26  .509  6.0        
 Niagara Falls NFD       26  27  .491  7.0        
 San Joaquin SJV         26  27  .491  7.0        
 Long Island LIS         24  29  .453  9.0        
 Phoenix PHX             17  36  .321 16.0        
 
Socratic                WON LOST  PCT   GB  MAGIC#
 Haven HAV               36  17  .679 ----   109  
 Fort Lauderdale FLP     35  18  .660  1.0        
 Worcester WOT           30  23  .566  6.0        
 Homestead HSG           28  25  .528  8.0        
 Rock River RRR          28  25  .528  8.0        
 Minnesota MIN           24  29  .453 12.0        
 California CAS          18  35  .340 18.0        
 Hartford HDB            15  38  .283 21.0        

Team of the Month
| | | | | | |
| --- | --- | --- | --- | --- | --- |
| April | May | June | July | August | September |
| | | | | | |
| 16-8 | 21-8 | | | | |
| | | | | | |
| 16-8 | | | | | |
| | | | | | |
2019 Triple Crown Leaders
| | | |
| --- | --- | --- |
| BATTING AVERAGE | HOMERUNS | RUNS BATTED IN |
| L.Cain MON .372 | J.Gallo RRR 23 | J.Gallo RRR 52 |
| M.Betts NEN .337 | J.Ramirez MIN 19 | J.Abreu NBR 46 |
| J.Baez HSG .332 | J.Baez HSG 19 | J.Baez HSG 45 |
| J.Martinez FLP .320 | M.Carpenter LIS 17 | J.Ramirez MIN 42 |
| C.Casali MOM .315 | K.Davis HSG 17 | M.Betts NEN 41 |
| C.Dickerson MON .301 | D.Palka PHX 16 | M.Carpenter LIS 40 |
| C.Yelich NBR .301 | J.Aguilar MIN 15 | K.Davis HSG 40 |
| M.Ozuna NFD .299 | A.Rendon HSG 15 | Y.Molina FLP 40 |
| J.Turner MOM .298 | | M.Conforto MON 38 |
| A.Rendon HSG .296 | | D.Palka PHX 37 |
| WINS | ERA | STRIKEOUTS |
| A.Nola FLP 11 | J.Degrom MON 2.07 | M.Scherzer HAV 122 |
| J.Degrom MON 10 | N.Syndergaard MON 2.27 | A.Nola FLP 121 |
| J.Verlander HAV 9 | A.Nola FLP 2.43 | J.Verlander HAV 116 |
| N.Syndergaard MON 7 | V.Arano CAS 2.59 | J.Degrom MON 115 |
| W.Buehler PHX 7 | W.Buehler PHX 2.74 | C.Sale WOT 112 |
| M.Scherzer HAV 7 | C.Morton FLP 2.78 | C.Carrasco WOT 112 |
| C.Morton FLP 7 | J.Verlander HAV 2.85 | P.Corbin HDB 106 |
| C.Kluber NFD 7 | C.Kluber NFD 2.92 | G.Cole LIS 100 |
| | L.Giolito RRR 3.03 | J.Paxton PHX 100 |
| | M.Scherzer HAV 3.14 | B.Snell MIN 89 |
---
2019 NMLSOM Division Lineups
| | |
| --- | --- |
| Nietzchean Division | Socratic Division |
| Monroe Matadors | Fort Lauderdale Phillies |
| Long Island Sound | Minnesota Northern Lights |
| San Joaquin Valley Wasps | Worcester Tornadoes |
| Niagara Falls Daredevils | California Surf |
| Monongahela Mongrels | Rock River Renegades |
| New Britain Rock Cats | Haven Horsemen |
| Northeast Neanderthals | Homestead Grays |
| Phoenix Thunder | Hartford Dark Blues |
---